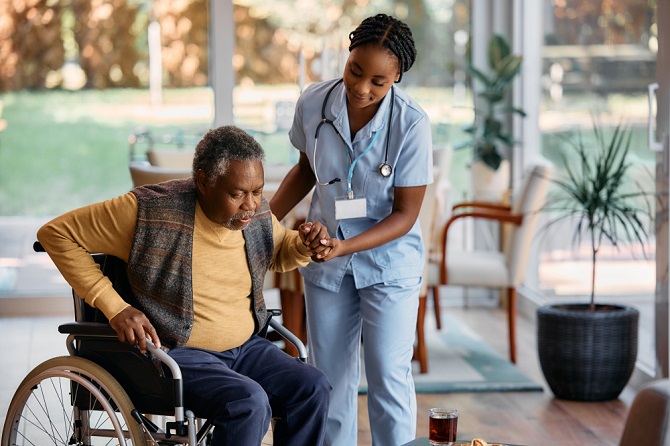 Home visits in primary care have arisen to bring professional primary care doctors directly to patients' homes. This approach has advantages, including greater patient comfort and convenience, tailored treatment, and improved healthcare results. Let's look at the importance of home visits in primary care and how they benefit patients and communities.
One of the most significant advantages of home visits in primary care services in Linwood, New Jersey, is that they provide patients with greater comfort and convenience. People with mobility challenges or chronic conditions may find it difficult and stressful to get to a clinic. These barriers are removed with home visits, allowing patients to get therapy in the comfort of their own homes.
Home visits enable competent personnel to better understand their patient's life by inspecting their living environment and social situations. This firsthand knowledge allows for more personalized and patient-centered care. This customized approach supports more efficient healthcare management and improved patient outcomes.
Healthcare practitioners can conduct complete assessments that include medical issues and social determinants of health during home visits. Furthermore, preventative treatments such as immunizations, health screenings, and health education may be readily administered during home visits.
Physicians providing family practice in Linwood NJ, gain a better grasp of their patients' lives, values, and preferences by visiting them in their homes. This results in increased trust, outstanding communication, and participation in healthcare decision-making.
Ruffin Medical Group, your preferred housecall providers in South Jersey, offers first-rate primary care services tailored to your specific healthcare need. Our expert healthcare staff is committed to providing thorough and tailored treatment to guarantee your well-being.
You will see the difference between superior primary care services at our clinic – your health is our first concern!
Disclaimer:
Blogs, content, and other media uploaded online are for informational purposes only. Contents on this website should not be considered medical advice. Readers are strongly encouraged to visit their physician for health-related issues.