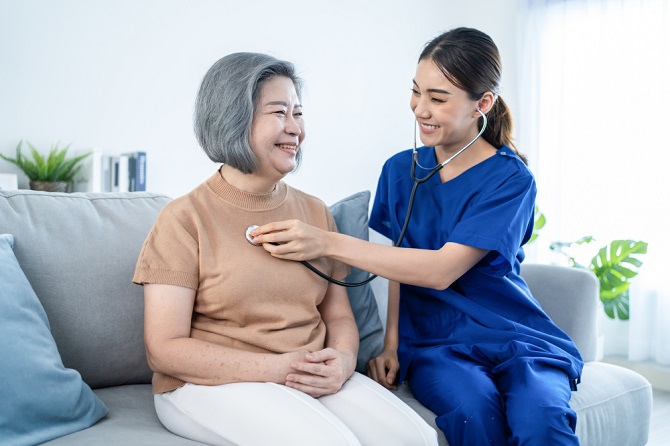 Some seniors who live alone do experience aches or symptoms here and there. However, because they think it would be hard for them to prepare and then travel to the doctor's clinic or hospital on their own, they just keep silent about them. This is especially true for seniors who also suffer from mobility problems. But keeping mum about symptoms increases the risk of them developing into a more serious health problem. This is why what we do as housecall providers in South Jersey is important.
Having reliable house call doctors encourages seniors to reach out for help whenever they do not feel well. If they are feeling dizzy or having a migraine, they can call our number and we can address the health problem. This can prevent falls and injuries. This can also be a step to being diagnosed properly and receiving early treatment.
For seniors living in assisted living facilities, our group home doctors can also visit and provide the care you need. They can examine you for any symptoms or treat already existing health conditions. This can all be done in your group home.
Moreover, part of our primary care services in Linwood, New Jersey is health counseling and patient education. Whenever we go on a house call, we can also deliver counseling to the seniors. Knowing how they can better take care of themselves will help keep them healthy for much longer.
If you are looking for a trusted provider of house call and primary care services, contact us at Ruffin Medical Group, a family practice in Linwood NJ.